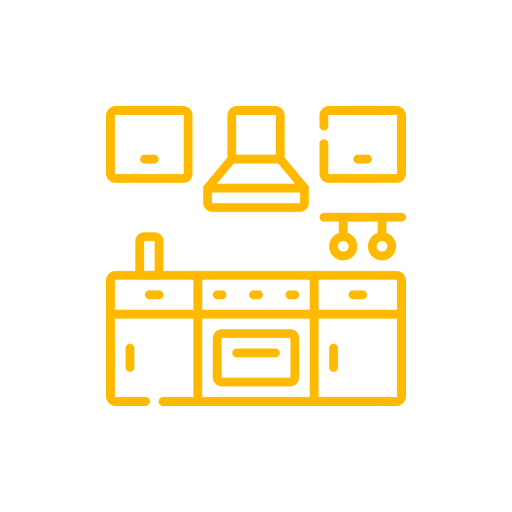 Dreaming of a new kitchen? Let Ace Renovations handle the project from start to finish, we'll have you cooking up a storm in your new kitchen in no time all all!

Kitchens
The kitchen is the heart of every home, and it is our belief that a customer should be involved in every stage of the creation of their new centrepiece. Ace Renovations prides itself on providing the best customer service.
A single visit to your home will allow us to start a complete kitchen design solution and quote. Our team has many years of experience and know how to work with you to achieve your desired result. After a detailed discussion with you they'll work out clever ways of creating your kitchen within a realistic budget.
Our kitchen installation team will fully manage the entire project from start to finish.  Our installation team can open up a kitchen space for you by doing structural changes if required, or relocate the kitchen to a different area of your home.
All kitchens are manufactured to Australian standards and come with a 10 year guarantee.  Our materials are sourced from the best local manufacturers on the Sunshine Coast to ensure the highest quality of workmanship. Please see our reviews about our performance, product and price for previous clients.