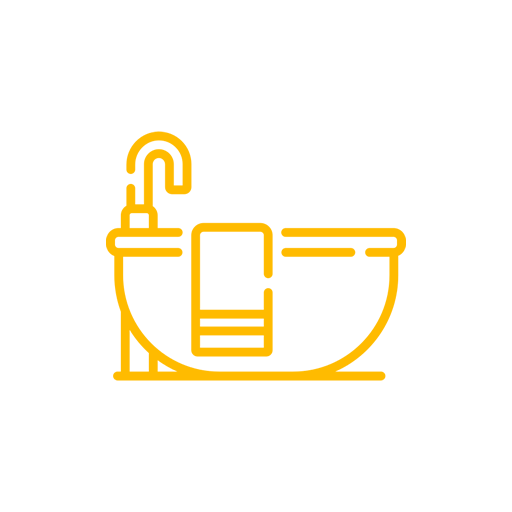 Planning on a bathroom renovation and want to include a bath? If space is tight, ask us how you might fit one in.

BATHS
Showers are useful in the morning before you rush out the door, but bathtubs are for long, lazy soaks when the working day is done, so they must be designed with style, comfort and even outlook in mind. In a family bathroom for bathing small children the bath is a practical part of the bathroom, and is probably not going to be as luxurious as one you might find in a master ensuite.
Baths can either be fitted into a surround, or stand-alone. The surround of a fitted bath can be any water resistant materials, from ceramic tiles to treated wooden panelling to stainless steel or river pebbles. Surrounds can be extended to fill gaps, creating useful ledges between the ends of the bathtub and the walls of the bathroom.
In a small bathroom the shower may be positioned over the bath to save space – but this needs to be done at a stage where the plumbing pipe work can be incorporated to suit this setup.
These days the bath doesn't just have to be a functional item, it is often quite an art form in itself. With soft curving stand alone baths, to more geometric square baths such as the waterfall baths, they come in all shapes and sizes. Spa baths are also common and if you are concerned about the noise, the pumps can also be installed outside.
Bathrooms can be designed with low windows to take advantage of a great view from the bath, or if you are limited by space there are a large range of smaller baths or corner baths that may suit your purpose.